We are a law firm conveniently located in Fremont (Silicon Valley) California. Our team is dedicated to providing clients with highly skilled and efficient legal services in guiding and assisting you in the path to your citizenship. We currently have more than 300 clients that we are assisting with their immigration cases. Our clientele consists mainly of small and mid size companies with 2 to 1000 employees. Our law firm represents client all over the United States.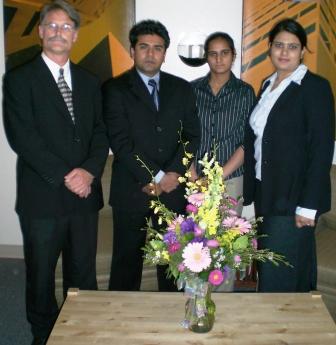 We will assist you at every step of the immigration process. We will do our best to answer all your questions and calls because we are not only your attorney but your friend, and your support. We understand that navigating the United States immigration system is quite fustrating and painful. Our team will ease this experience. Once you retain our office, let us worry for you. We treat our clients as family because our team consists of immigrants who have personally been through the immigration process just like you. In addition, we also undertand your culture and sensitivies. In fact, there is big chance we even speak your language. Indeed, members in our team also speak Urdu, Punjabi, Hindi, French, as well as Vietnamese.
We will help you with all your immigration needs. Our office has succeeded in cases where others have already given up. Our success rate regarding Employment based immigration has been phenomenal. In fact, we have been very successful in all other areas of immigration namely Asylum, Marriage Cases, Parents' Cases, VAWA, I-751 (Removal of Conditional Cases), H1Bs, L visas and other non immigrant Visas. A close look at the testimonials of our clients explains our success.
A carefully designed plan and strategy can address each client's unique situation. In the long run planning and handling legal situations with the help of professionals is always less painful, time consuming and less expensive. You should know that hiring a licensed attorney is far better than counting on a so called "consultant" for your cases. So always make sure that you are dealing with a licensed attorney.
Our dedication and compassion have earned us a trustworthy position in the community.
We thank you for visiting our website. Please do not hesitate to call us for an appointment.
Shah Peerally, Esq.
Law Offices of Shah Peerally
Phone: (510) 7425887
www.peerallylaw.com

ite www.peerallylaw.com